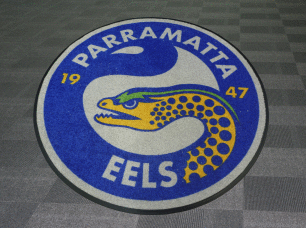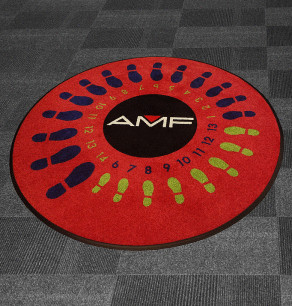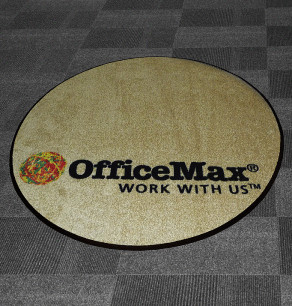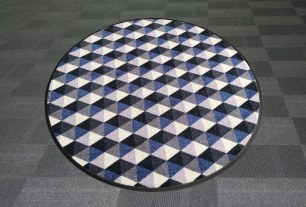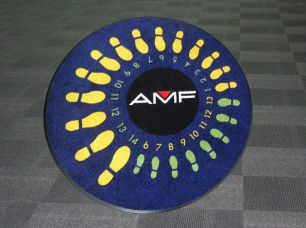 Logo Custom Mats - Round
Price AU (excl GST)
$324.00 /m2
Ideal for entrances, lobbies and high traffic areas.
Manufactured from premium Invista Nylon 6.6 High Twist Yarn, bonded to a fully washable anti-slip Nitrile rubber back. This will provide the maximum strength and stability on any floor surface.
We can print from one to any number of mats. Each mat can have an individual logo or message, making them a practical option for chain stores or groups where members may wish to have their own details added to the corporate logo.
Locally manufactured in Australia.
Normal delivery times are 7-10 days.
Material: High-Twist Nylon (100 % Polyamide 6.6), pile weight of 690 g/m².
Pile height: approx. 6.5 mm.
Backing: Nitrile rubber approx.1.5 mm thick.
Overall height of mat: approx.8 mm.
Overall weight: 2400 g/m² before dyeing.
Overall weight: 2690 g/m² after dyeing.
Borders: approx. 20 mm.
Standard Colours: Unlimited
Water absorption: approx. 3 Litre/m².
Washing water temperature: Max. 50 °C.
Backing: Nitrile rubber.
Weight: approx. 2.69kg per square metre
Upload Your Image

File types accepted are:
.jpg, .png, .psd, .ai, .bmp, .jpeg, .tif, .pdf
You CAN NOT upload .webp or .jfif files
Other sizes available
Warning: You have chosen to remove the Anti trip edging from your mat. This edge is designed to reduce any tripping hazard. The only instance we recommend no edging is for use in a recess or mat well.

Unsure if you need edging? Feel free to contact us.
You have chosen the same colour for the text and the background, you will not be able to see the text. Please change your colour choice.
PMS Colour - Pantone Colour Matching System
The Pantone Color Matching System is largely a standardised colour reproduction system. By standardising the colours, different manufacturers in different locations can all refer to the Pantone system to make sure colours match without direct contact with one another.
The diameter is the width of the circle and height of the circle