Testimonials
Collector
If you are a collector of just about anything and looking for that something is missing from your collection? A Self image mat is what have been missing! Lachlan and the design team made the perfect mat with my teams logo to set my collection apart. They are friendly, helpful and so easy to work with, and the product is quality . Can not recommend them enough.
Cheers
The Binocular and Telescope Shop
I am so happy with our new Mat. Self Image have gone above and beyond with both customer service and super fast delivery. I would highly recommend these guys. I ordered the mat a week ago and it arrived today. Super Happy!
Next Level Wealth
We've just received our mats and they look AMAZING!! I have to say a big thanks to Lachlan and the Selfimage team for the exceptional client service they provided. Our mats were received within 7 days of our order and well in time for our grand launch event. Our mats provided a highly professional welcome to our clients! I would recommend Selfimage to anyone looking to increase the professional look of their business.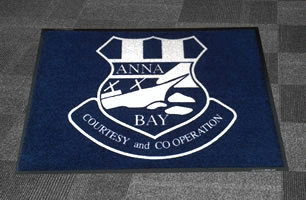 Anna Bay Public School
"We have just received our mats and we are very pleased with the standard and quality of your product. They look fantastic and help to promote a professional image for our school. Thank you for your assistance throughout the enquiry and ordering process, you were prompt and efficient. We greatly appreciate your help."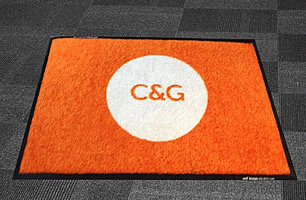 CHISHOLM & GAMON
"The mats have arrived today and look fantastic! The sales team already have theirs in their car boots and have used them at open for inspections today. The office doormats also look wonderful
Thanks for all your help, advice and patience – and for the prompt response whenever I have emailed/called. Much appreciated and we will call you when we need mats again!"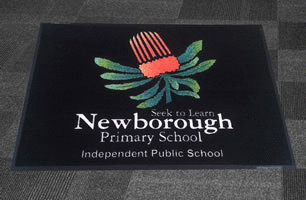 NEWBOROUGH PRIMARY SCHOOL
"Just wanted to say a huge thank you for our stunning mat – it looks incredible, especially with the graded colours in our logo. Everyone has been commenting on it today."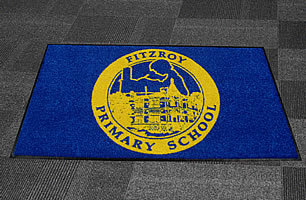 FITZROY PRIMARY SCHOOL
"Very happy with the product. It looks fantastic with the school logo and we received lots of positive comments from parents, students and staff"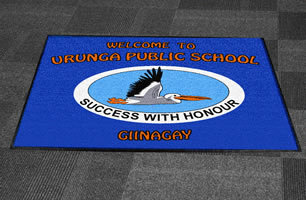 URUNGA PUBLIC SCHOOL
"We received our mat today and we love it. Thank you so much. We have also been getting positive from staff and parents coming into our foyer."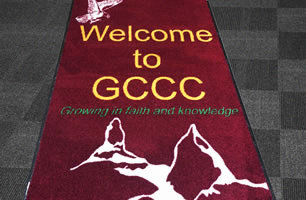 GLASSHOUSE COUNTRY CHRISTIAN COLLEGE
"Our GCCC rug arrived today and I am very pleased with it! Thanks so much. I immediately have placed it in position leading to our Admin door.I look forward to the positive reactions of visitors. I will recommend your company for your service and product."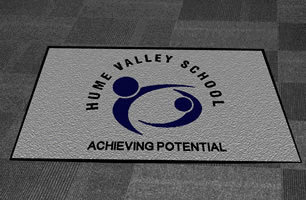 HUME VALLEY SCHOOL
"I was very happy with the service and the professional manner in which the transaction was conducted."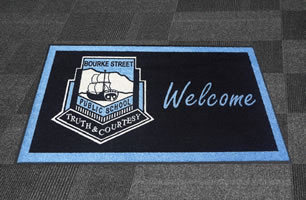 BOURKE STREET PUBLIC SCHOOL
"Our rugs have arrived and they look amazing, thankyou so much"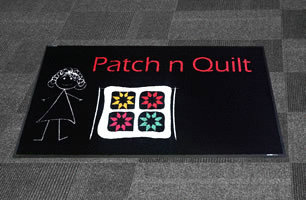 PATCH N QUILT
"I just wanted to let you know that my new mat has just turned up and now sits in the door way. It is great and l am very happy with it so thankyou for your great service and ease of ordering, and the product looks great."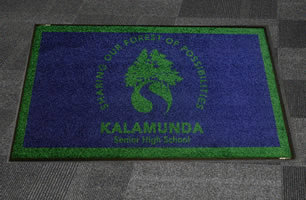 KALAMUNDA SENIOR HIGH SCHOOL
"The mats arrived today, they look great! Thanks so much for all the trouble you went to to get them right "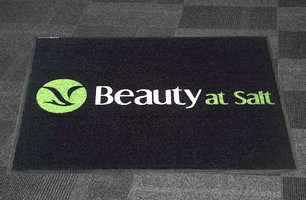 BEAUTY AT SALT
"Mat arrived last night and it looks great....very happy. Thank you"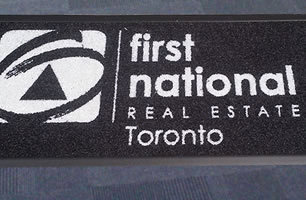 TORONTO FIRST NATIONAL
"We have received our mats and they are perfect. Thank you very much for your good work"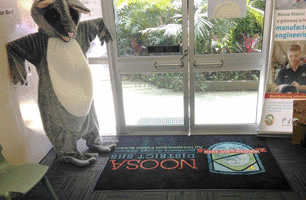 NOOSA DISTRICT SHS
"The mats arrived today and they look fabulous!!! So many positive comments already from staff, students and parents – and they've only been down for an hour!"