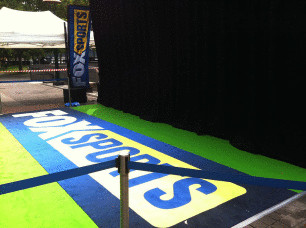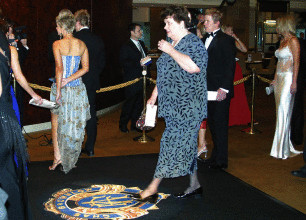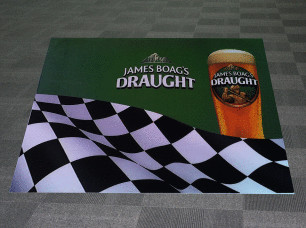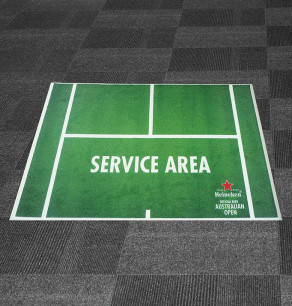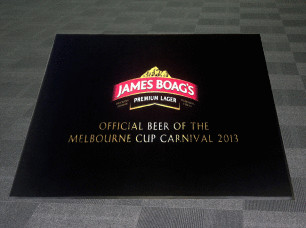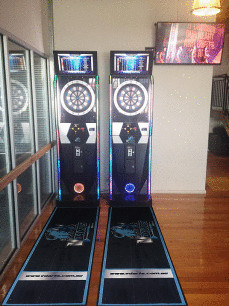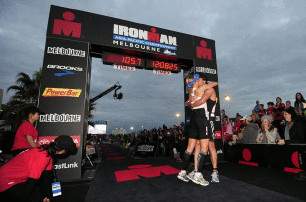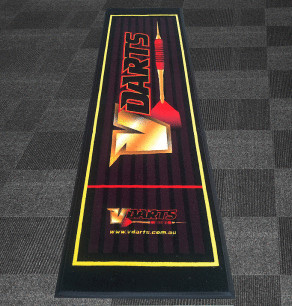 Event Carpet
Branded event carpet
Ideal for corporate or sporting events, large or small.
High density construction ensuring superior retention and abrasion resistance. Moth proof, non allergenic. Velour cut pile.
Locally manufactured in Australia.
Normal delivery times are 7-10 days.
Width: 200cm +/- 5%
Pile fibre: 100% bcf nylon
Gauge: 1/10"
Pile height: 5mm
Pile weight: 570g/m2 +/-5%
Total thickness: 6.5mm
Total weight: 2.26kg /m2
Primary backing: woven polypropylene
Backing: black gel rubber
Warranty: manufacturer's warranty
Notes: the use of chair pads is mandatory, must be laid in accordance with as 2455 (1&2) due to dye variations, colours may change from samples shown.
Warning: You have chosen to remove the Anti trip edging from your mat. This edge is designed to reduce any tripping hazard. The only instance we recommend no edging is for use in a recess or mat well.

Unsure if you need edging? Feel free to contact us.
You have chosen the same colour for the text and the background, you will not be able to see the text. Please change your colour choice.
PMS Colour - Pantone Colour Matching System
The Pantone Color Matching System is largely a standardised colour reproduction system. By standardising the colours, different manufacturers in different locations can all refer to the Pantone system to make sure colours match without direct contact with one another.
The diameter is the width of the circle and height of the circle